It is going to be one of the hottest Valentine's Days on record, with highs forecast to reach 82.
This follows what is the hottest start to February on record, and Monday's high of 86 also broke record highs for that day, 10Weather WTSP meteorologist Grant Gilmore said. The hottest Valentine's Day recorded was 86 in 1989.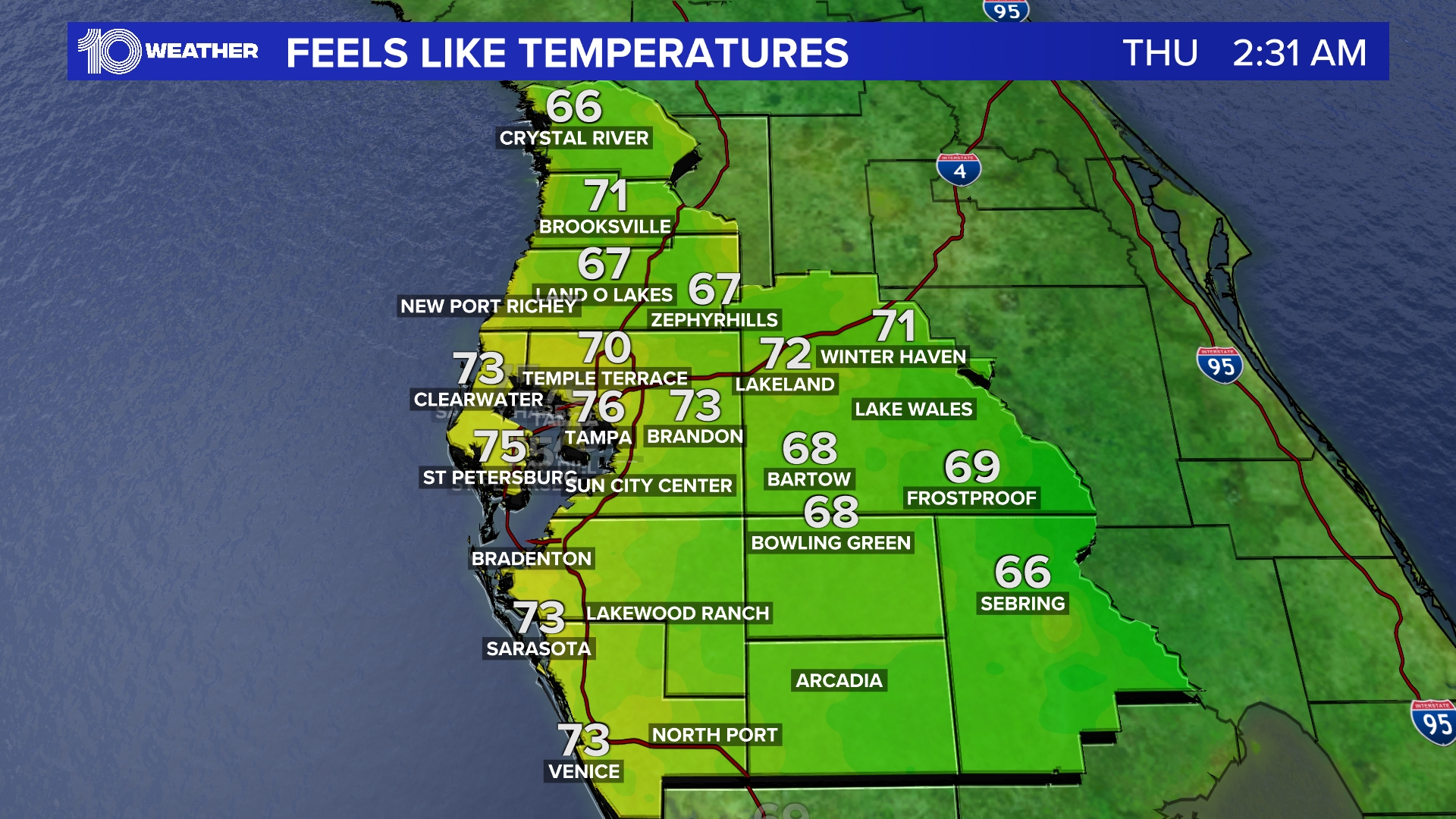 10News WTSP
Low cloud cover threatens to become fog on Tuesday morning, but most areas in the Tampa Bay should remain unaffected, Gilmore said. A frontal boundary is slowly breaking down over central Florida and this could lead to a few isolated showers. Rain chances will not exceed 20 percent.
Throughout the week, expect a mix of sunshine and clouds. Temperature highs will stick around the low 80s and cool down to the high 60s at night. This warm weather should sustain into the weekend.
It's looking good for those in the Tampa Bay are who want to visit the Florida State Fair. Skies will be clear throughout Saturday, with only a 20 percent chance of rain on Sunday.
Allergies could continue bothering folks in the bay area, Gilmore said, with pollen counts remaining high all week.
"It's that juniper, pine and oak around this area that's to blame," Gilmore said.
MORE WEATHER
DOWNLOAD: Get the tbo Weather App and see where storms are headed
LIVE RADAR: Interactive storm track, hourly outlooks, 10-day forecasts and weather alerts
ALERTS: The latest advisories from the National Weather Service